CONTENT: Canadian Travel Press is the publication that Canada's travel industry turns to when looking for stories about the why of the industry… one-on-one interviews, big picture destination coverage, trends that are shaping the future of the travel business, and a deeper dive look at the latest industry news are just some of the features in CTP each and every week.
FREQUENCY: Bi-weekly print and digital distribution.
CIRCULATION: Current statement.
FORMAT: Tabloid – 9.5625" wide x 13.25" deep, 4/c
SPECIAL FEATURES: Features within Canadian Travel Press where the conversation is outside the traditional advertising parameters. With each ad buy in these special sections, you receive the equivalent size ad as a sponsored advertising or an advertorial.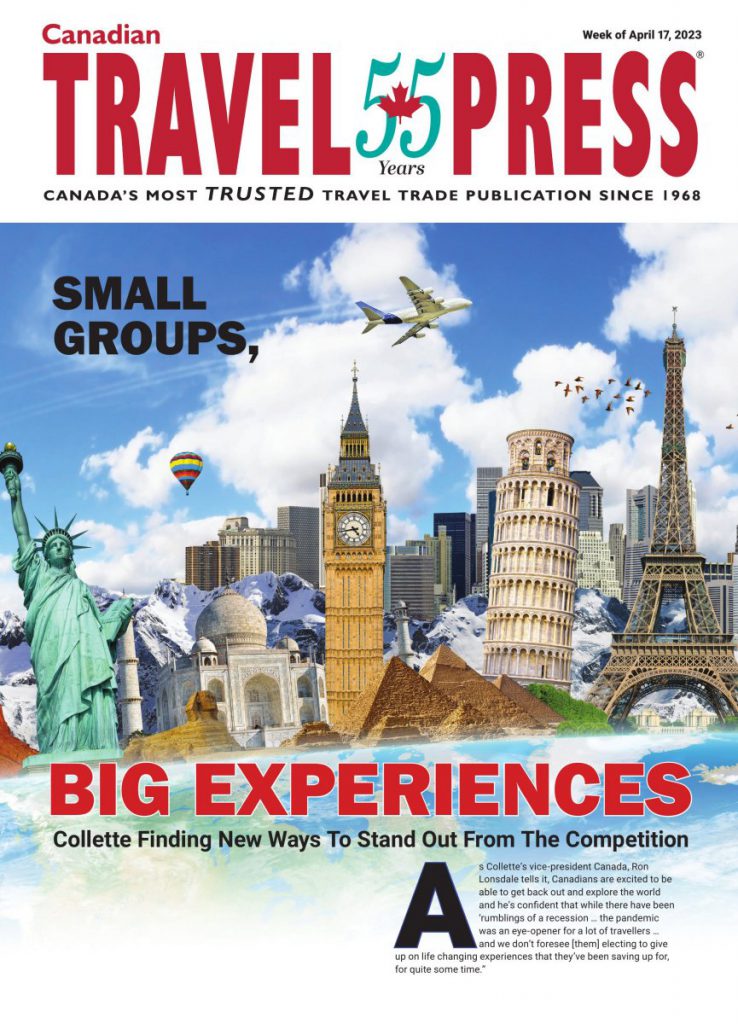 The content comes alive in this weekly hybrid edition of a print and digital magazine that features interactive components such as video, training and live chats in an easy to navigate format. Travel agent focused sections make it easy for professionals to get the information and tools they need to be successful. 
Published: Weekly digital; Monthly digital/print


CANADIAN TRAVEL PRESS – O JORNAL DE MAIOR CIRCULAÇÃO DO TURISMO TRADE CANADENSE
#1 de Turismo Trade Do Canadá