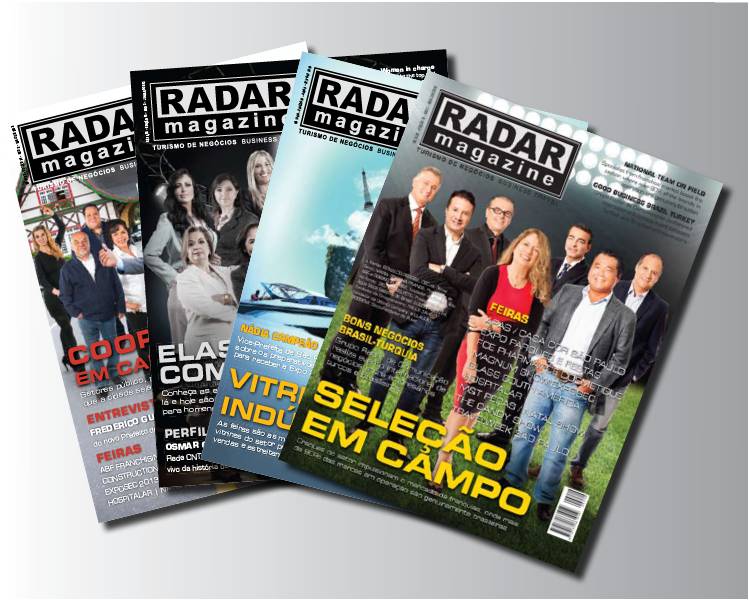 Radar Communication Group is the largest communication platform for corporate executives in Brazil.
Created in 1993 by the publicist and journalist Octavio Neto, the Group is an efficient platform for information and business creation.
Focused on Meetings, Incentives, Conferences and Exhibitions (M.I.C.E.), Radar Communication Group, through its extensive network of business relationships and cutting edge media tools, such as television (Radar Television), magazine (Radar Magazine), Digital (Portal Radar) and networking events in Brazil and abroad, became expert in integrated marketing, providing communication results in 360˚ with success in the corporate world, institutions and government agencies.
RADAR PRODUCTS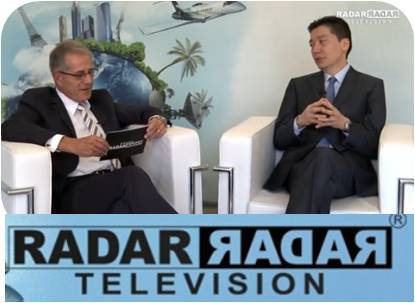 Radar Television – A TV show has been running for more than 20 years; it opens an important space in the media by providing visibility to the most important sectors through Trade Shows and Events coverage, plus relevant interviews with important leaders of different sectors.
Radar Television is aired every Monday by CNT, a Broadcasting company, which currently covers 81% of television sets of the Brazilian national territory, about 1 million households representing 2 million viewers. Each interview produced also becomes an important ally for our clients, as it can have its use optimized by the departments of marketing, communications, commercial or incentive use.
Brazilian Viewers: 2,000,000
---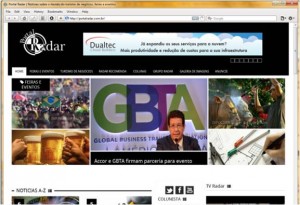 Radar Portal is the Internet communication channel for the Radar Group. Our site has an extensive Business Tourism, Trade Shows and Events, content, such well-known columnists, an important database with more than 50,000 registered businesses executives, and our Radar Television news and services Podcasts (includes accommodation, transport, food and entertainment information), Also as part of the Portal Radar, a newsletter sent to members is responsible for propagating information, delivering news to those who have a vested interest.
---
Radar Magazine is an innovative and dynamic publication for this sector. It is a bilingual (Portuguese / English) magazine that follows the reverse path of other existing magazines, and presents the Business Tourism, Trade Shows and Events with their full potential for a new audience through stories about major fairs every two months. It also proposes to go beyond, including articles in the areas of behavior, consumption,  gastronomic and cultural tips, leisure, columnists, health service and more tourism.
Circulation: 15,000 +
Mailed to 20,000
Readership: 75,000
Published: Bi-Monthly
Audience: Corporate Executives | M.I.C.E.
---
Trade Fairs and Events Meeting was created to generate business and strengthen relationships. Every year, it brings together top industry leaders, promotes ideas and strengthens the growth of the Tourism Industry, Trade Show and Events (M.I.C.E.).  The International Trade Fairs and Events Meeting (ITFEM) follows the same target as the national event, the Radar Group took the initiative to create International Meetings to strengthen relationships between the attendees, and to promote new opportunities of business with other countries. The event is already in its fifth edition, and has been held in Orlando (USA), Aruba and Dominican Republic.